After years of low carb cooking for herself, her family, and Wholesome Yum, Maya Krampf was unsatisfied with the taste, quality, and nutrition of several ingredients she often used. Plus, many readers asked her to make her recipes available for purchase, or for better, natural ingredient options.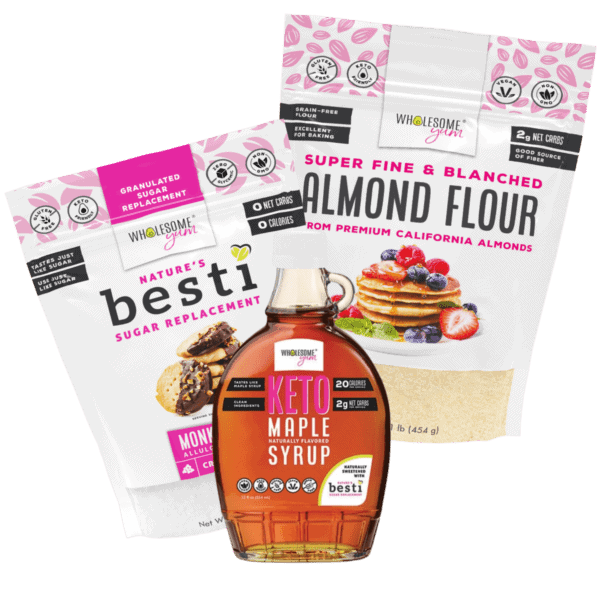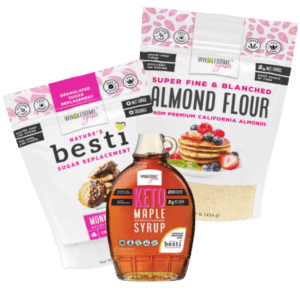 So, Maya developed her own line of natural low carb ingredients, which launched in 2020.
Wholesome Yum Foods is co-founded by Maya and her long-time friend, Jeff Lager, who has a background in supply chain and wears many hats including sales, operations, supply chain procurement, and strategy.
Today, we have our own line of Besti sweeteners (the only brand that tastes, bakes, browns, and dissolves just like sugar does, with zero net carbs and no aftertaste!) and Wholesome Yum keto maple syrup, honey, flours, baking mixes, coffee syrups, and more.
You can learn more and shop the products on the Wholesome Yum Foods website, on Amazon (affiliate link), or use our store locator to find a store near you.
To contact us for both customer and business inquiries, please reach out here.